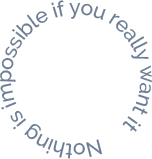 A Diplomat is under scrutiny all the time. Thoughts and actions must be assessed as a representative of India to the world. One false decision could keep the diplomatic career of an IFS officer. And it is not only the official who is under intense surveillance; their spouses and their children are also required to do their portion.
Frequent travel from one nation to another implies that the career of the IFS Officer's spouse may be affected. The diplomats also struggle with the change of culture every few years as they shift and adjust to a foreign country.
Another aspect that dissuades many applicants is that they can be deployed anywhere else in the world where India has diplomatic missions.
An Extraordinary Life of an IFS Officer
Many times, the life and well-being of an IFS officer could be under threat due to sudden changes in the local society such as revolutions or coups. In political instability nations, they must be on alert at all times, and often the mission as a whole can have to be relocated within a short time. One of the roles that the IFS officer also has to perform is to organise intelligence collection and campaign activities in the territory in which they are based. This is very risky for officers and their staff, even in friendly nations.
IFS Eligibility Criteria: Nationality
The nationality of an applicant must be anyone of the following
Roles and Responsibilities
Each IFS officer practices a foreign language before being approved to serve. This training shall be given in the country where the language is being spoken. Further than that, there is no structured cultural instruction. The Foreign Service Institute in Delhi has some training programs for young entrants on diplomatic protocol, etc. but this is very simple.

Family life is complicated. Many younger officers are partnered with highly skilled wives who would like to work. It's not always feasible. A few countries do not allow diplomatic spouses to work, some do, but unique positions are difficult to find, and some have limitations such as language.
The overall salary including the benefits adds up to 60,000 per month. In case, an IFS officer is placed in abroad, he/she can receive 2,40,000 under the special foreign allowance.
When posted in MEA, one starts as Under Secretary followed by Deputy Secretary, Director, Joint Secretary, Additional Secretary, Secretary and finally the Foreign Secretary of India.

At an embassy, one starts from Third Secretary followed by Second and First, and then gets promoted to Counsellor, Minister, Deputy Chief of Mission or Deputy High Commissioner and finally to Ambassador or High Commissioner.