23

Sep
Introduction of Biotechnology
< General Studies Home Page

Contents
---
Definition
Biotechnology is the use of biological processes, organisms, or systems to manufacture products intended to improve the quality of human life.
E.g., Curd, Alcohol, GM crops, test-tube baby, developing a DNA vaccine or correcting a defective gene, are all part of Biotechnology.
Two sections of Biotechnology:
Classical/traditional/Old Biotechnology
E.g.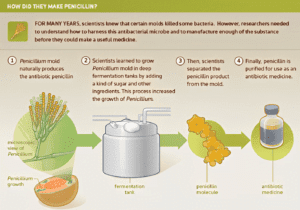 Curd being prepared with the help of microbes

Brewing alcohol

Cheese, bread and vinegar

Penicillin

In all the above product only natural capabilities of the microorganisms and cells were exploited.
Modern Biotechnology
Modern biotechnology refers to manipulation of genome or innate capabilities of organisms for making it more desirable or to synthesis a valuable product.

E.g.: Genetic Engineering: Tissue/Cell Culture (it refers to growth of tissue or cells in an artificial medium separate from the organisms).
Genetic Engineering
Technique to alter the chemistry of genetic material (DNA and RNA), to bring about desired modifications into host organisms and thus change the phenotype of the host organisms
Tools of Recombinant DNA Technology – Restriction Enzymes, Cloning Vector; DNA Ligase; and Host Organisms