03

Jun
Supreme Court verdict on ECI appointments (Anoop Baranwal vs Union of India)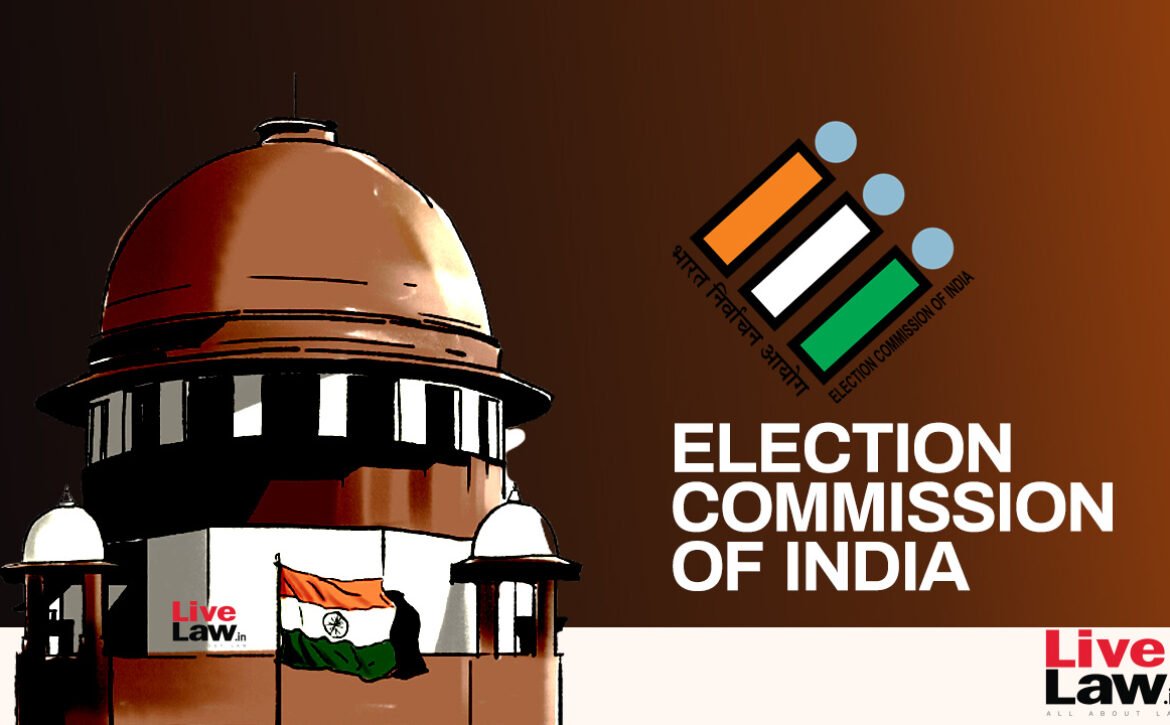 Cloudburst Cyclones Developing Hub Airport in India Distributed Renewable Energy Elderlies Emerging Duopoly in Aviation Sector Fertilizer Subsidy Floods Foreign Direct Investment Generic Medicines Glacial Lake Outburst Flood Ground Water Issues Heat Waves Homosexuality Internalization of Rupee Intersex Inclusive Progress Pride Flag Investment Models La Nina LGBTQIA+ Liberalized Drone Rules Manual Scavenging Miyawaki Forests Monsoon MSP Nano Fertilizers National Civil Aviation Policy National Commission of Women National Infrastructure Pipeline National Monetization Pipeline No Confidence Motion Plastic Pollution Pollution Poverty PPP In Airport Development Public Private Partnership Regional Connectivity Scheme (UDAN) Robotics Same Sex Marriage Seagrass Significance of Infrastructure Sector Textile Sector The Transgender Persons (Protection of Rights) Act Tomato Prices Uniform Civil Code Urban Heat Island Effect
Recently, a Five-judge bench of Supreme Court of India ruled that a committee comprising of Prime Minister, Leader of Opposition in Lok Sabha and Chief justice of India should select the Chief Election Commissioner and Election Commissioners.

Constitutional Provision
Under Article 342(2) "The Election Commission shall consist of the Chief Election Commissioner and such number of other Election Commissioners, if any, as the President may from time-to-time fix and the appointment of the Chief Election Commissioner and other Election Commissioners shall, subject to the provisions of any law made in that behalf by Parliament, be made by the President".
Currently, Law Minister suggests a pool of suitable candidates to the Prime Minister for consideration. The President makes appointment on the advice of Prime Minister (Council of Ministers).
Why it was challenged?
Since currently there is no statutory provisions on process of appointments made to the office of ECI, constitutional provision were challenged and court was asked to fill this Constitutional Vacuum.
Two other issues were examined by courts-
Whether the process of removal must be same for CEC and two ECs.
Regarding Funding of ECI
What did the SC Decide?
It mandated that the appointment of CEC and ECs shall be made by thePresident on the advice of Committee consisting the Prime Minister, Leader of Opposition (or Leader of largest opposition party) and Chief Justice of India.
And this was subject to any law made by Parliament.

"A pliable ElectionCommission, an unfair and biased overseer of the foundational exercise of adult franchise, which lies at the heart of democracy, who obliges the powers that be, perhaps offers the surest gateway to acquisition and retention of power": SC Majority Verdict
Other observations:
SC observed that at the members of constituent assembly were of the clear view that elections must be conducted by an independent commission.
SC also observed while for other areas where constitution provides for 'subject to law made by the parliament' laws have been implemented, such law is yet to be made with respect to ECI.
It also observed 'law cannot be the one to perpetuate what is already permitted i.e appointment by absolute and sole discretion of Executive'
Government Stand

Govt asked SC to show Judicial restraint and claimed in the absence of the law President has the 'Constitutional Power' to appoint for the office of ECI.